ADAKC helps
improve the lives of Kern County residents

on the Alzheimer's journey
We specialize in adult day care services, support groups, and educational classes for Alzheimer's clients and caregivers. ADAKC is a non-profit organization so your donations and volunteer work are vital.
Our Services
Whether you have Alzheimer's, family members with Alzheimer's or care for someone with Alzheimer's we can help.

Learn More About Our Services
Support Groups

ADAKC offers monthly support groups for Alzheimer's families and caregivers including:

Early Stage Alzheimer's
Caregiver Support
Spouse Support
Survivor Support
Additional Resources

In addition to the services above, we also have provide additional resources including:

Educational Classes
1-Day Respite Programs
Crisis Counseling
Alzheimer's Workshops
Upcoming Events
Check out our upcoming events below or view all events by clicking on the "view all events" button.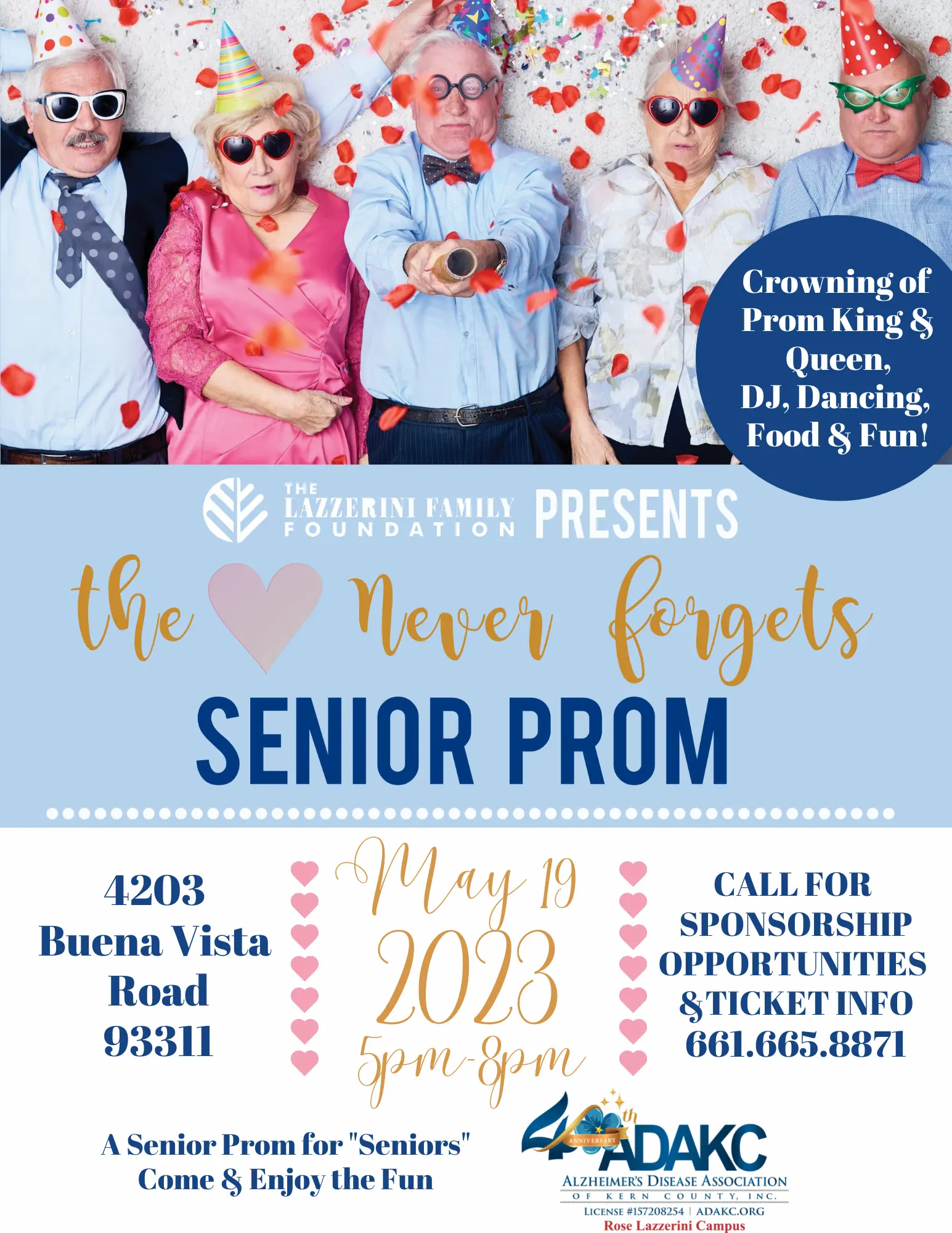 ADAKC
4203 Buena Vista Road, Bakersfield, CA
Schedule & Tickets May 19, 2023 5pm-8pm Call 661.665.8871 for Sponsorship & Ticket Info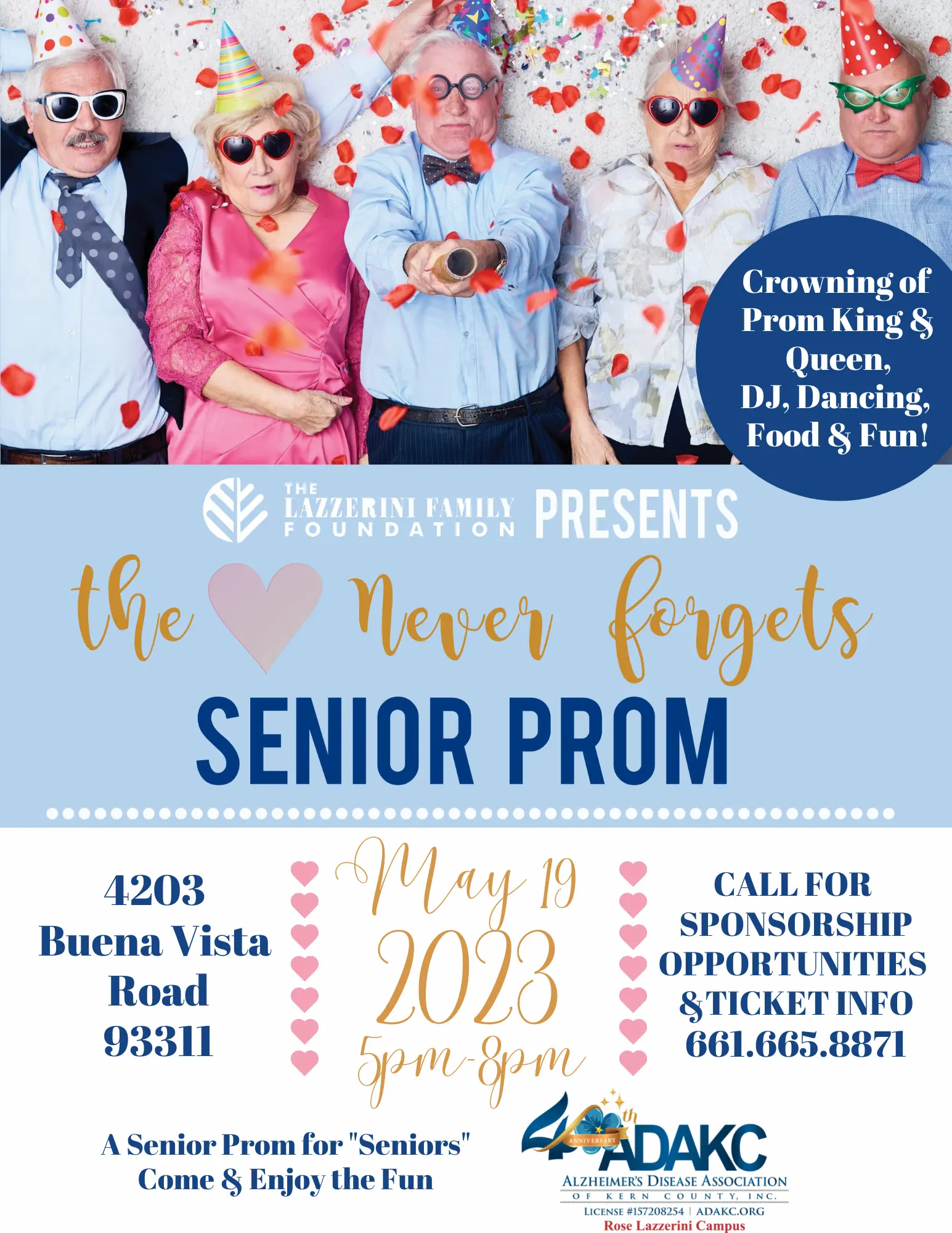 ADAKC
4203 Buena Vista Road, Bakersfield, CA
Schedule & Tickets 5-8pm - Doors Open to Community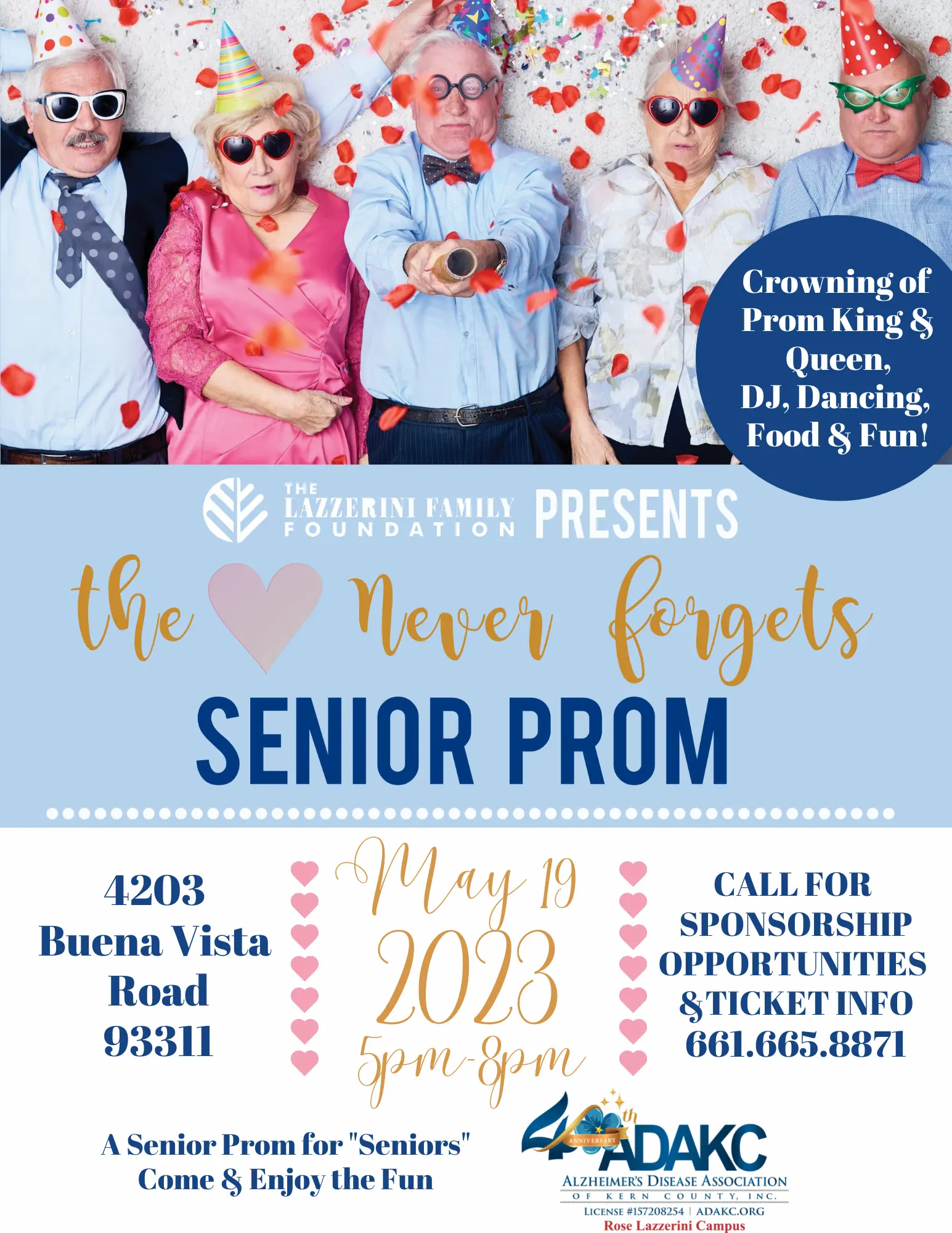 ADAKC
4203 Buena Vista Road, Bakersfield, CA
Schedule & Tickets 5-8pm - Doors Open to Community